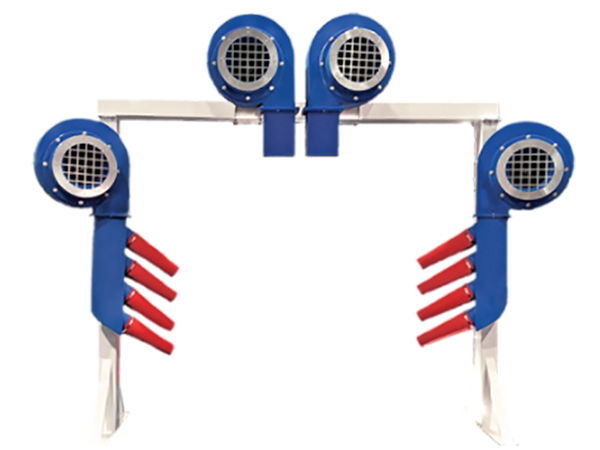 Model shown is SPYDER WITH LEGS
Overview :
Economical yet Powerful Spyder Drying Systems are designed using fully welded reverse flow centrifugal high pressure drying technology. Wet Environment Flash Dryers offer added performance in express washes and washes with limited drip space. View the Spyder Drying System brochure by clicking here.
Configuration:

* VELOCITY = The speed of something in a given direction.
** CFM = Cubic Feet per Minute (it is also referred to as airflow). Put simply, CFM is how much air a fan moves.
Spyder Wheel Parts and Accessories :